!GOOGLE ANALYTICS> <!FAVICON> <!FACEBOOK OPEN GRAPH> <!STYLE>
Launch Sale: Nearly 60 % Discount – only for a short time
Your Financial Data at a Glance!
iFinance helps you keep track of your income and spending habits in the fastest and most convenient way. Log everything from your lunch break coffee to your new car or the renovation costs for your home. With easy-to-read transaction overviews for all of your financial resources including your checking account, credit card, and cash, iFinance provides useful insights into where exactly your money goes – helping you understand why you may end up with less than expected at the end of the month. How much do you spend on groceries, what are your current expenses for your rent or mortgage, insurances, streaming media services, or minor expenses that often add up to substantial amounts? iFinance can help you to visualize money flows to identify where you can cut costs!

iFinance 5 is a modern app that is native to Mac, iPhone, and iPad, maximizing the power of the Apple ecosystem. You use Apple devices for a good reason and rightly expect high quality! iFinance takes advantage of all current system technologies and also supports Dark Mode. Your fingerprint provides additional security against unauthorized access on all recent Macs featuring Touch ID; on iPhone or iPad, your database is protected by either Touch ID or Face ID. It goes without saying that encryption and password protection are provided on all devices.
Analysis features
iFinance helps you monitor your assets' performance. Use iFinance 5 to analyze your finances, and refer to its user-friendly charts and reports to identify your biggest spending items as well as any categories with saving potential. Review your financial goals using the app's actionable budgets. How much more money is left for you to spend today or this month without stretching your budget? How much more do you need to earn to hit your monthly income target?
Track your transactions
iFinance offers a wide variety of options to track your income and expenses. Retrieve all your transactions directly from your bank, record expenses on the go using the iPhone app, or import CSV files provided by your bank – it's easy and absolutely hassle-free. iFinance can automatically categorize any imported transactions for you, by using either the app's predefined tags or your own custom-defined ones.
Retrieve transactions directly from your bank
iFinance provides easy access to view your account transactions. New in iFinance 5: You can now connect directly to your bank account. All your transactions are downloaded automatically, eliminating the need for manual entries. This optional feature is currently available for users in the United States and Canada as well as Germany, France, and Austria, and requires a monthly or annual subscription in addition to the application itself. You can try out a free trial of our subscription service for the first seven days.
Stocks, Securities, Funds
New in iFinance 5: For the first time, you can now also monitor your portfolio and check how your shares and funds are performing. A single glance reveals the number of shares and whether they're in the red or black. You can also track percentage trends and any changes to your portfolio's value.
Mac and iPhone/iPad on par
Thanks to its improved WiFi sync feature, iFinance 5 is always up to date across all your Apple devices. Add new entries on your Mac at work, and some more on your iPhone on your way home, and the sync feature will automatically match and merge them into an updated version via Wifi. WiFi sync also allows you to co-edit databases together with multiple users, which is particularly useful if you want to use iFinance for managing a joint or club account.
Update to iFinance 5
The Mac App Store does not permit offering apps with a reduced upgrade pricing. We had to make a tough decision whether to charge all customers the full price or offer it for half the price to everyone - and we decided to
offer Finance 5 with nearly 60% discount for everyone
- regardless if you own a previous version or not. If you own a previous version of iFInance, your data will be automatically migrated to version 5.
This offer is only valid for a short time - after that, no update with a discount will be possible.
Availability & Languages
iFinance 5 is available in ten languages. This means that the entire user interface including all buttons, explanatory texts, and menu items automatically adapts to your Mac's system language. iFinance currently supports these languages: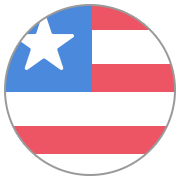 English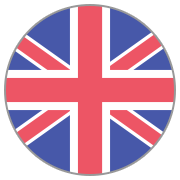 English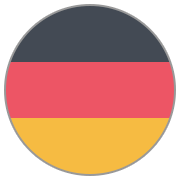 German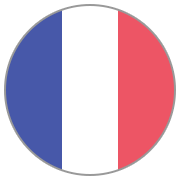 French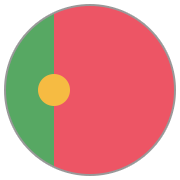 Portuguese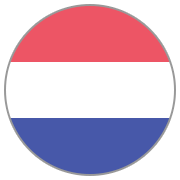 Dutch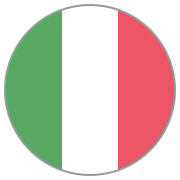 Italian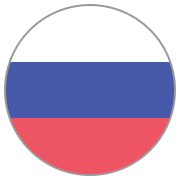 Russian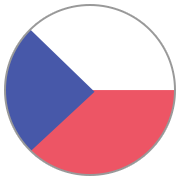 Czech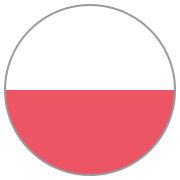 Polish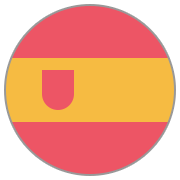 Spanish
System requirements
Mac: OS X 10.15 Catalina or later. macOS 13 Ventura and macOS 14 Sonoma are fully supported.
iPhone, iPad & iPod touch: iOS 14 or later. iOS 16 & iOS 17 is fully supported.