Welcome to the latest big update to MacFamilyTree & MobileFamilyTree – free for all owners of version 9. We've introduced a new feature allowing MacFamilyTree to search for photos of your ancestors – you can now discover your family's history better than ever with the new FamilySearch integration.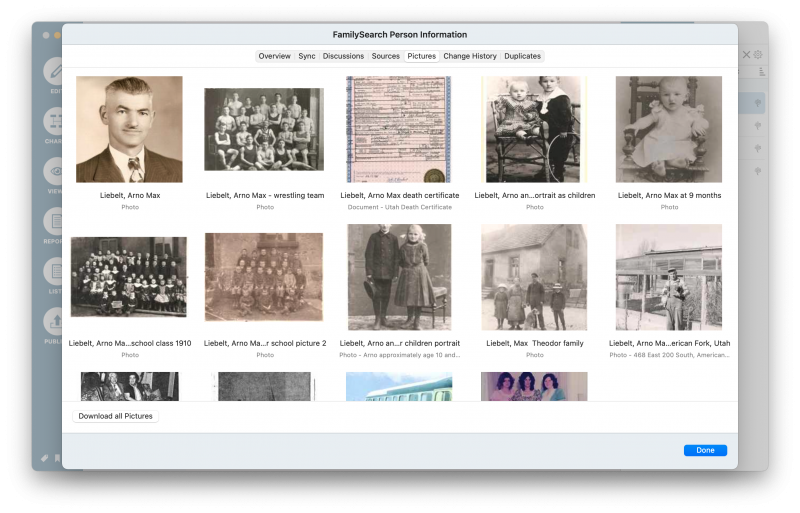 In MacFamilyTree 9.3, we've rebuilt the FamilySearch feature from the ground up. That means a new and improved interface, noticeably faster results (which are even saved after closing the program), better and simplified assignments, and we've even made the downloading of images possible in order to improve your research experience.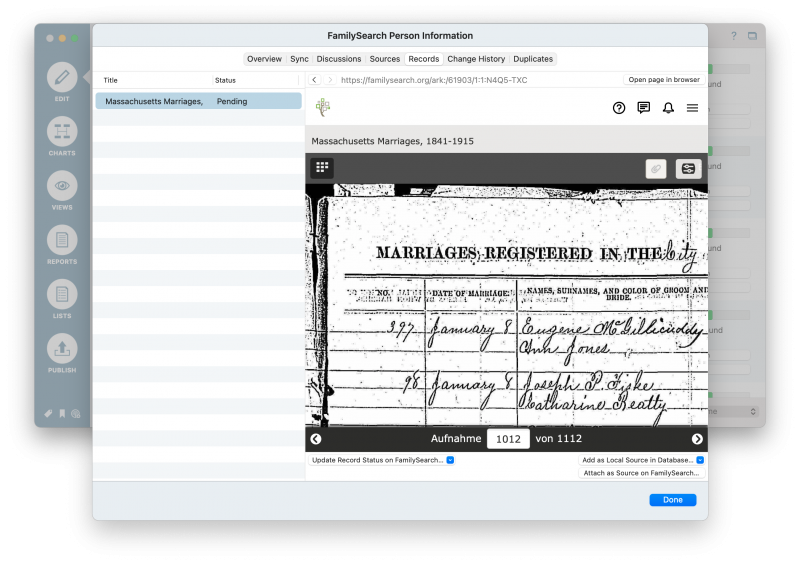 Only for a short time, MacFamilyTree as well as MobileFamilyTree are offered with a 50 % discount. This means that you can purchase MacFamilyTree 9.3 for just US$ 29.99 and MobileFamilyTree 9.3 for US$ 14.99.  If you already own MacFamilyTree 9 or MobileFamilyTree 9, the upgrade to Version 9.3 is available on the Mac App Store or App Store free of charge.