!GOOGLE ANALYTICS> <!FAVICON> <!FACEBOOK OPEN GRAPH> <!STYLE>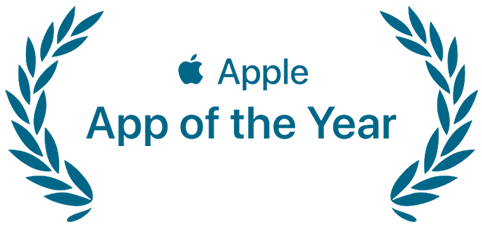 MacFamilyTree 10 Version History
25 Sep 2023
10.2.1
Compatibility with macOS Sonoma
27 Mar 2023
10.2
Interactive Tree – greatly enhanced
The Interactive Tree now supports four different orientations (top to bottom, left to right, etc.)
Plethora of new configuration options like different colors, shadows and margins added. The new Interactive Tree is more configurable than ever in order to suite your needs
In addition to birthdates, the new Interactive Tree can display the generation number on Generation Bands
Lines, Generation Bands or the background can be configured with custom colors
Integration of data from FamilySearch has been vastly improved and now displays complex relationships much better
Much improved and easier to understand settings
Separate branches can now be shown with larger margins to improve clarity
The entire alignment of the Interactive Tree has been vastly improved
Better alignment of connections between parents and children
Completely new: Flat Interactive Tree
In addition to the 3D Interactive Tree, a completely new, flat Interactive Tree is now available offering a more traditional visual style
Seamlessly switch between the 3D and the flat Interactive Tree – the root person and the selected person are preserved when switching
Completely configurable: Every aspect, like colors, margins, generation bands and so on, can be adapted to your liking
The flat Interactive Tree optionally displays all person events for a person
Vastly improved: 3D Interactive Tree
Many new options for Generation Bands added: New pedestal and stair modes added, as well as many new coloring options
When using pedestal or stair Generation Bands, non-blood relationships may optionally be displayed at a lower height
Different patterns and colors added for the ground below the 3D Interactive Tree
Greatly enhanced performance – especially on older hardware, the number of frames per seconds is much higher than previously
Face Detection
Faces in your pictures are now be automatically detected using Machine Learning. This automatically happens in the background
This happens locally on your device – your pictures won't be sent anywhere
When browsing charts, reports or while editing your data, pictures with detected faces will optionally be cropped accordingly
You can deactivate the automatic face detection in the preferences
CloudTreeWeb
The web interface to CloudTree is now better integrated into the app
Using the edit mode, you can now copy or open direct links to CloudTreeWeb – this way, you can send your relatives direct links to persons, families or sources on CloudTreeWeb in order to add valuable information
A guide has been added on how to work together with Windows or Android users
General
Greatly enhanced performance throughout the app
Touch Bar support improved in MacFamilyTree
The maximum recursion depth may be specified when displaying charts
Many setting dialogs have been reworked and enhanced for better clarity
18 Jan 2023
10.1.2
CloudTree: Several stability improvements
Configured name schema is now correctly displayed in the edit families section
Downloading media from FamilySearch improved
Virtual Tree may now be moved using a pan gesture on the trackpad
Localization improvements
21 Nov 2022
10.1.1
New Smart Filter added to filter persons by the count of person events
Issue renaming family tree files corrected
Issue merging family trees with sources corrected
Localization enhancements
08 Nov 2022
10.1
Stories
Create stories about events and people in your family tree
Stories can be read directly with text-to-speech
A new report type displays recorded stories clearly and printable
Stories are divided into individual sections, to which you can also add media such as images, PDFs, sound or videos
Assign entries such as events or persons from your family tree to your stories, which appear in the stories
See world-historic events, which happened in the period of your story
User Interface
If you prefer a less colorful user interface, a gray or blue color scheme for icons can now be selected via the preference setting
World history events are now also accessible from the person and family event views
It is now possible to call the linked person or family from the person or family event view
The relationship diagram can now be opened directly from the person or family view to show the relationship to the starting person
Speed optimizations
CloudTree
"Public Links": Optionally create links that allow other MacFamilyTree or MobileFamilyTree users to join your tree directly. It is no longer mandatory to specify recipients' mail addresses in advance.
The management of participants on CloudTree has been significantly improved
If you have received an invitation link, you can now enter it directly into MacFamilyTree or MobileFamilyTree, in case there were problems with joining
Change Dates of Entries
The handling of change dates has been completely revised: For example, the person's change date is also updated when an event of the person has been changed
Change dates are now reliably matched via CloudTree
Sources
New citation options introduced when quoting sources: Single and double quotation marks as well as colon and semicolon
GEDCOM support
Some improvements in importing GEDCOM 7 files
Unknown tags in GEDCOM files are now better recognized and processed
Charts
Speed of diagrams increased significantly: Most diagrams are now displayed between 5 and 40 percent faster, depending on the file size.
05 May 2022
10.0.7
Source citations are now ordered correctly in reports
Merging families now works as expected
Improved merging of event types
Sorting families bei marriage date now works as expected
Fixed an error uploading places with spaces in their names to FamilySearch
Configuration of source citations is now correctly exported to GEDCOM files
Localization improvements
11 Apr 2022
10.0.6
Virtual Tree: Compatibility with various GPUs improved
Sources list report: Sorting by reference number fixed
Option added to filter todo's by label
Ancestor chart now displays correct kinship relationships
Ascending/descending sorting option added to the changes list report
Relationship types (adopted, biological) are now evaluated correctly in the statistics chart
Parents, partners and children now display birth and death date when shown in the edit section
25 Mar 2022
10.0.5
Events entered after the death of a person no longer display the persons age
Searching ToDo lists improved
The Timeline report now correctly displays world history events
Selecting associated persons improved
Sorting of person and family events improved
Importing GEDCOM files with invalid UTF characters now works correctly
10 Mar 2022
10.0.4
Connection line width may now be adjusted in the Interactive Tree
Improved display of persons from FamilySearch in the Interactive Tree
Same-sex relations are now displayed correctly when editing families
Display issue of the Virtual Tree on Macs equipped with an Nvidia graphics card fixed
Dialog while adding media now fits on smaller screens
Memory management when using FamilySearch improved
Labels for events are now displayed while editing places
Labels are also displayed in the source list when editing persons or families
Issues adding persons to person groups fixed
Issues exporting reports as text files fixed
28 Feb 2022
10.0.3
Copy & paste for source citations added
Labels are now displayed on person boxes in the edit mode
The sidebar can now be hidden when displaying the Virtual Tree
Person Report now displays additional names correctly
Sorting of person and family events improved
Stability improvements
Localization updates
24 Feb 2022
10.0.2
Improved sorting of partners in the person report
Performance of the event list report improved if many events are present
Issues in the Tree Chart fixed
Improved reliability of CloudTree sync
Localizations improved
22 Feb 2022
10.0.1
Corrected error message from CloudTree at first start
CSV Export of Reports improved
Distribution Chart now displays Illness and Occupation correctly
Performance editing charts improved
21 Jan 2022
10.0
New: Edit Section
Completely new edit section – redeveloped from scratch for macOS and iOS
MacFamilyTree and MobileFamilyTree now come with the exact same feature set in the edit section
Automatically adjusts to small and large screen to make the best use of the available screen estate – from an iPhone screen to a large 4K screen
Edit most information directly in lists: A click on a list expands a specific row and reveals a form to enter data
Completely configureable: Specify what forms should be present when editing a specific entry and where they should appear
Separate edit and display mode: In display mode, only forms with information present will be displayed. In edit mode, all forms are shown (you may specify in the preferences what mode will be used as default)
Use speech recognition to fill in long texts
Customizable additional name types: When entering further names (for example, the stage name of a person) you may now add your own, custom types of additional names
Improved auto-complete: When entering data in forms, automatically see a list of suggestions of previously entered data from other entries
When adding media like pictures and videos, you may now specify a recording date
Reference numbers can now be viewed and edited directly for each entry
Child-Parent-Relations: Much easier to specify if children are adopted by which parent
Much easier to specify Sources of person and family events and facts
Mark persons as dead, even if no further information is available (like a date or place of death)
Bookmarks for places for often use place names
You may now specify a time of an event in addition to the date
Vastly enhanced to do management: Add media (pictures, PDFs, websites, audio or video) to to do's as well as notes
Edit places with either a vertical or horizontal layout
Copy person events: Simply copy an event from one person to another – useful for events like the place of residence when persons moved to a new living place together
Media of events and facts are now displayed as thumbnails in the event and fact lists
All questions if a certain entry should be deleted may now be suppressed
New & Improved: User Interface
Redesigned function selection list in the sidebar
Assign unique colors for genders and function categories for dark and light appearance
Specify the appearance (dark/light) separately from the macOS appearance
Improved: Interactive Tree
Greatly enhanced appearance: New person symbols, new generation sections and connections
Vastly improved performance, especially on M1-based Macs
Improved editing of persons and families – all forms present in the edit section are now present in the Interactive Tree as well
Parent-Child-Relations (for example, for adopted children) may now be edited directly in the Interactive Tree
Customizable font size for forms in the Interactive Tree
New camera orientations added
New lighting modes added
Improved display of numbering systems in the Interactive Tree
New: Virtual Tree
Vastly improved appearance
Simulates depth of field for impressive visuals
Greatly enhanced alignment of persons in the Virtual Tree – even for elaborate family trees
Faster performance: Most of the family trees will be displayed instantaneously without delay
Relationship paths: Display, how two persons are related directly in the Virtual Tree – like in the the Relationship Chart
Completely rewritten from scratch – now based on Apple Metal for increased performance and efficiency
New: Numbering Systems
Henry, D'Aboville and Kekulé/Sosa numbering systems are now supported
Correctly handles complex relationships, like incest relationships
Automatically updates the assigned numbers for the current numbering system if new persons or relationships are added – and the specified numbering system is now saved in the family tree
Improved user interface to specify what numbering system should be used
New: Person Groups
Branches and specific parts of your family tree may now be separated using Person Groups
Option to only display members of specific person groups in charts – this way, you may only display a chart for a specific group of persons
Also, the Statistics Chart may be limited to specific person groups allowing only the evaluation of specific branches or set of persons
Person Groups consists of a description, media (like a family crest), to do's and notes
The Interactive Tree as well as all charts may now show persons in the colors of their person group
New: Support for GEDCOM 7
Specify if a GEDCOM file should be exported using GEDCOM 5.5.1 or GEDCOM 7
On import, it is automatically detected if the file is a GEDCOM 5.5.1 or GEDCOM 7 file
Support for GEDZIP: Export and import GEDZIP files that contain a GEDCOM file as well as all media like pictures in a single file
Improved: Import from Address Book
Greatly improved selection of persons from the Address Book that should be imported
Imports person images, relationships and the place of residence
Simultaneously import multiple persons at once
New: Virtual Globe
Improved appearance
New timeline control: See when events took place and adjust the date range of what should be displayed on the Virtual Globe
Pictures of places are now displayed on the Virtual Globe
Augmented Reality: Walk around the Virtual Globe using AR – place it in front of you on a table or in your room
Completely redeveloped from line one – also based on Apple Metal for increased performance and efficiency
New: Sources
Completely new template system for sources
Large number of included source templates for all commonly used sources – but you may also add your own, custom source templates
Fully configureable source templates: Add your own or remove seldom used fields from source templates
Completely configurable source citations: Specify how source citations should be displayed in reports. Edit the used fonts, separators, order and brackets of each field in a source template
Record further informations: Add fields to a source even if the field is not part of the currently selected source template
Source repositories may now contain a complete postal address, web site address, phone number and email address
Unknown GEDCOM tags may now be added as new source template fields when importing a GEDCOM file
Duplicate source templates or source fields may be merged to avoid duplicates
Improved: Reports
The event list report may now be limited to a specific date range so only events from this date range will be displayed
Vastly improved source citations for all reports
Improved: Charts
Many new chart styles and templates added
Improved Double Ancestor Chart: Compact mode added for better space usage
New options for text colors in charts: By gender and by generation added
Performance enhanced when used in macOS Big Sur or macOS Monterey
Icons of custom person fact types are now displayed in all charts
New: Scan using the iPhone or iPad camera
Take pictures of photos or documents and import them into your family tree
Documents and photos will be automatically straightened and cropped
No scanner required – the camera of your iPhone and iPad is all you need
Also usable directly from your Mac: Using the special menu item, your iPhone and iPad camera may be used to scan documents and photos
Improved: Cloud Tree
Vastly improved performance allowing you to edit your family tree while syncing is in progress
Syncing will now be much faster than before while using considerably less processing power
Improved: Performance
Restructured family tree database resulting in greatly enhanced performance
Zooming in larger pictures is now much more responsive
Vastly improved performance when using FamilySearch – especially in larger family tree with many found results
Performance of media slideshows improved, now using the build-in fullscreen mode of macOS
Reports are now displayed using considerably less processing power, especially when a report includes many pictures
Improved performance when adding media from the photo library
Improved: Welcome Window
Sections: Local family trees, family trees on Cloud Tree and iCloud and family trees from previous versions are now displayed in separate sections
Other
Share media using share sheets with other persons
When scanning documents on a Mac, directly specify the title of the scanned document
When managing bookmarks, the search feature has been vastly improved
Greatly enhanced search & replace feature: To Do's, media, person facts and person groups are now supported
Specifying the location of where to save your family trees on your hard drive has been improved
Configureable AirPlay mode: Select if the whole display should be shared on an AirPlay screen or if only the content of a report or chart should be shown on the big screen