!GOOGLE ANALYTICS> <!FAVICON> <!FACEBOOK OPEN GRAPH> <!STYLE>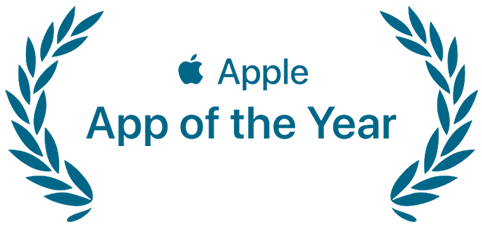 The Interactive Family Tree
Taking a quick look at your research results, navigating through your family tree, editing or adding persons directly - it's all possible with the perfect starting point for your research, the Interactive Tree. You can view up to eight generations including siblings, choose between different angles to look at your family tree or optionally view and download persons directly from FamilySearch and add information about the persons currently displayed. The Interactive Tree in MacFamilyTree 10 has been completely redeveloped and is your indispensable companion in researching your family history. New: All features of MobileFamilyTree's edit section are now also available in the Interactive Tree.
Charts – Experience your family tree
Use the app's visually striking charts and views to create conclusive illustrations. No matter if you want to visualize your close relatives or take a look at your complete family tree - MacFamilyTree offers you the right tool. All views are displayed immediately and without delay, allowing for easy navigation through your personal history.

There are numerous chart and viewing options such as the Hourglass Chart, Ancestor Chart, Timeline, Double Ancestor Chart, Statistics, Name Distribution (by first and last names), Statistics Maps (based on Apple Maps), Fan Chart, Kinship Chart, Genogram, or Globe.
Reports – Comprehensive Information
MacFamilyTree 10 will show you all important information about persons or families in a compact and elegant manner. Comprehensive formatting options for your reports, integration of images and illustrated charts as well as printing and exporting options provide you with the greatest level of flexibility - at your next family gathering, you'll not only be able to demonstrate all the details concerning a given relative, but you can also present them in a larger context.

Choose between many options such as the Person Report, Family Report, Kinship Report, Narrative Report, Places List, Events List, Special Features Report, Person Analysis, Anniversaries, Person Lists, Marriage Lists, Plausibility Report, Source List, Task List, Map Report, Descendant Report, Status Report, Today Report, Timeline Report, and more. All reports can be designed or decorated to your liking, and you can even add a coat of arms. It's also perfect for relatives from another country: All reports can be generated in 16 languages.
Colorize Photos, Enhance Images
MacFamilyTree can breathe new life into old black and white family photos, portraying them in color for your family's enjoyment. Bring new gloss to precious family memories, thanks to MacFamilyTree's Artificial Intelligence and Machine Learning based Colorization feature. For the first time, view cherished family photos through the eyes of your ancestors — during a time when color photography was still uncommon. MacFamilyTree is also capable of enhancing the quality of images and legibility of documents – again, thanks to Artificial Intelligence.
Edit Charts & Print Wallpapers
Need to customize charts? MacFamilyTree comes with an integrated chart editor, allowing you to customize every part of a chart: re-position elements, alter fonts, colors, and text or remove parts of a chart that should not be visible, to meet your exact expectations.

Also, you can use the chart editor to easily create large wallpapers on your home printer: Huge charts can be split up into a customizable number of pages in order to print out gigantic wallpapers.
Family Tree Statistics

MacFamilyTree lets you create detailed statistics about your family tree. For example, you'll be able to see the average age at which your ancestors married or passed away. MacFamilyTree will also show you the frequency of last names in your family tree, how long it took after a wedding for the first child to be born, or which is the month when most couples married, and so much more. You can of course print any of the statistics and share them with your relatives on paper.
Virtual Globe
The Virtual Globe is the perfect tool to see how your family has spread across the globe over the course of time. Did some of your ancestors set out for America some 300 years ago? The freely rotatable globe shows where members of your family settled and where your ancestors lived. The Virtual Globe automatically displays events such as births, weddings, emigrations, or funerals. The convenient places function will then swiftly provide you with the coordinates for all of these places, so you can view them in the globe.
DNA Research – Store your Test Results
The latest version of MacFamilyTree now allows users to store DNA test results. It supports all standard products, and results can then be entered and stored in MacFamilyTree. But this is only the beginning of more exciting things to come! For future versions, we plan to combine test results with MacFamilyTree's impressive graphic illustrations, providing users with even more and completely new insights.
Smart Filters - Intelligent Search and Filters

MacFamilyTree 10 offers the most powerful filters you'll ever see in a genealogy application. With the new Smart Filters, you can now limit the number of records displayed to those that are relevant to your current research activities. They can be applied to persons, families, sources, places or to dos. This way, you can define a filter such as "Display all married men from York that I've downloaded via FamilySearch and for whom media is available".