Let your creativity roam free and become an author! It doesn't matter if you're writing a story, theater, or even a stage play – FiveActs is an essential companion. Our brand new program supports you throughout the entire writing process, all the way from idea development to a finished piece. As a genuine Mac application, FiveActs relies on current macOS technologies, providing you with the elegance and performance which you have come to expect.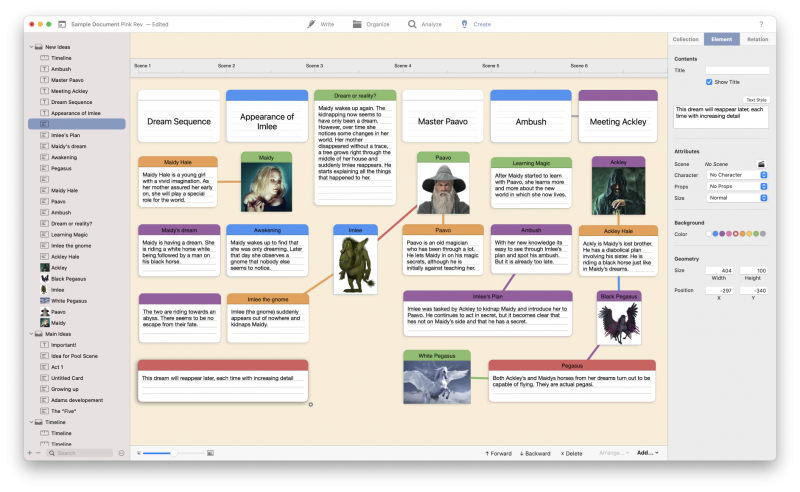 FiveActs lends aspiring writers a new hand – and offers the professionals everything that they've come to expect from quality screenwriting/script applications. From automatic formatting, to Idea Cards and Sociograms – and even advanced features such as revision management, FiveActs is the perfect companion for your next theater or film project.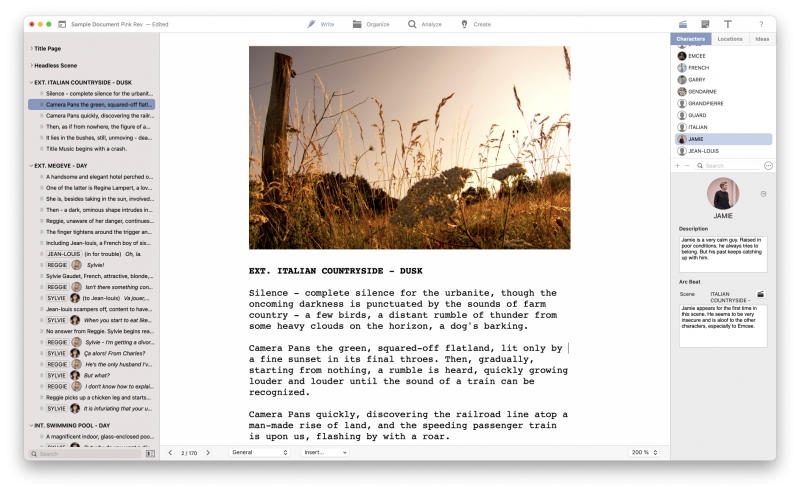 FiveActs requires a Mac running macOS 10.15 Catalina or later. The app is fully localized in four languages, English, German, French Spanish.