We have just released a huge update for the popular finance management app iFinance. The
brand new version 4.2
offers interactive 3D charts to show where your money goes to and where it comes from.  There are tons of other improvements like copy & paste of transactions, better CSV import or import of PDF based bank statements. The iOS version of iFinance has been updated to version 4.2, too. It assembles almost the complete feature set of iFinance for Mac.
Do you already use one of the new MacBook Pro with Touch Bar? Then you'll be happy to know that iFinance 4.2 makes use of the handy bar above the keyboard. Navigation, adding transactions or configuring reports becomes so much more convenient this way.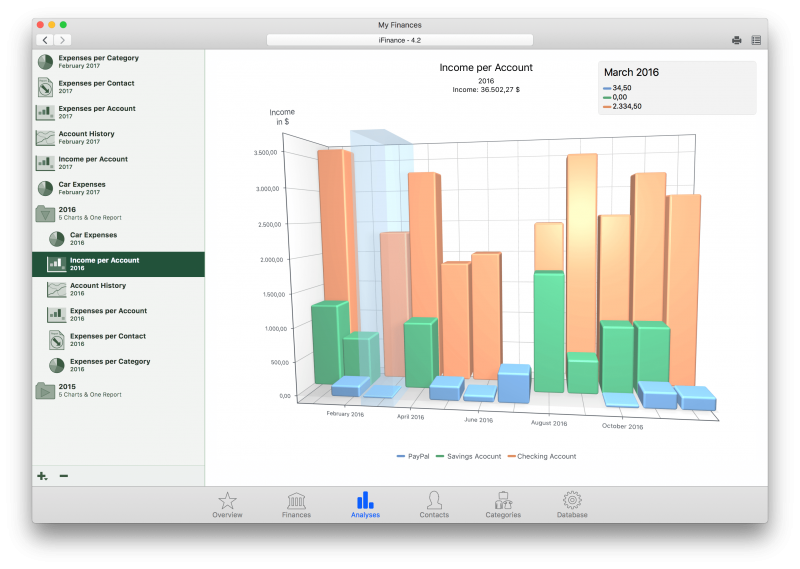 iFinance 4.2 is available
at the Mac App Store
, iFinance for iPhone, iPad and Apple Watch
at the iOS App Store
. iFinance is offered for US$ 39.99, iFinance for iOS is available for just US$ 9.99. Customers of iFinance 4 can update to the latest version for free.