We are delighted to announce another important update for iFinance. A new and even more powerful version of our intuitive and versatile finance management app! Please welcome iFinance 4.5 for Mac and iFinance for iPhone iPad.
iFinance 4.5 is a free update for all customer who bought iFinance 4. For new customers, iFinance 4.5 for Mac sells for just 35.99 US$ and iFinance 4.5 for iPhone and iPad for 8.99 US$.
iFinance users love the ease of tracking their account movements at all times, but the new Category Wizard now helps transform your data from mere figures into valuable insights. For iFinance to be able to analyze your biggest spending categories, you need to categorize your transactions – the Category Wizard will help you speed up this task by analyzing all transactions and suggesting appropriate categories, which not only saves you a great deal of time but also gives you greater insight into your finances.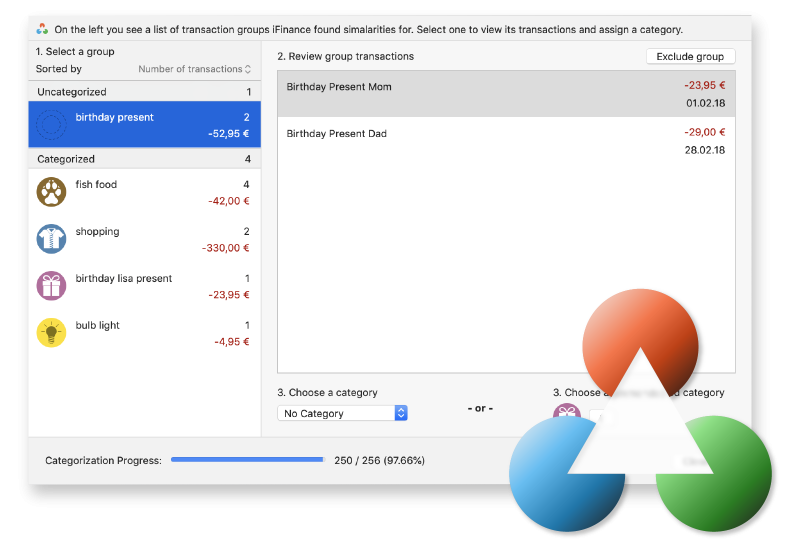 Another handy new feature: In order to protect your database from third-party access , iFinance for Mac now also supports Touch ID (already a longstanding feature in iFinance for iPad and iPhone!