Another major new version of
MacFamilyTree 7
and
MobileFamilyTree 7
has just been released – already the fifth huge and free update for the popular genealogy application. MacFamilyTree 7.6 and MobileFamilyTree 7.6 offer a new source management, the person analysis report, and a new fractal ancestor chart. In addition to these new features, version 7.6 also comes with lots of other improvements.
New source management
Managing your sources becomes even more versatile and functional in MacFamilyTree 7.6. Add notes to source citations, rate the quality and evidence of a source, or browse your sources by using the much-improved source overview. See all sources attached to family or person events at a glance. You can also copy and paste source citations if you want to use them for multiple entries.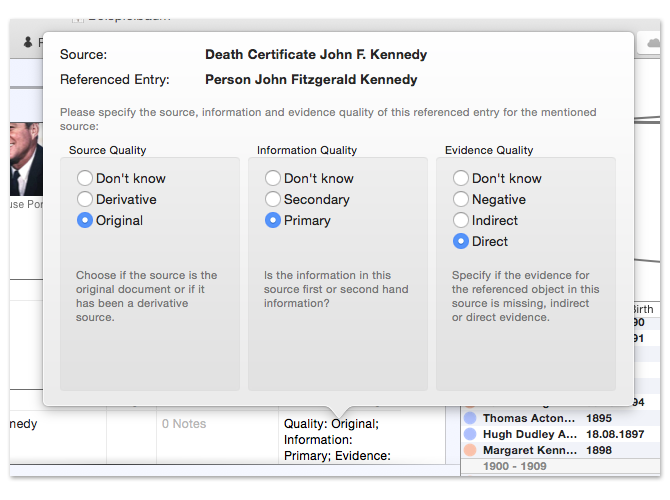 Person Analysis Report
The person analysis report comes in handy for answering specific questions or seeing group traits: How many persons share the same occupation, eye color, or place of residency? MacFamilyTree gathers pieces of information from 18 different data sources in your family tree and presents the results in a comprehensive report. The report will also display some general statistics about your family tree.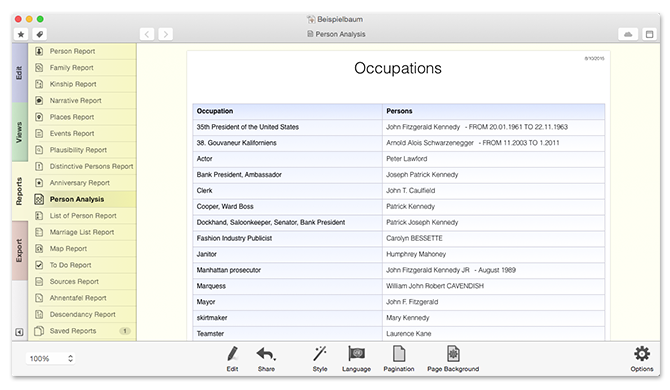 Fractal Ancestor Chart
Let MacFamilyTree 7.6 display all ancestors of a person in your family tree in a particular compact way. Just like all reports and views in MacFamilyTree, the new ancestor chart can be configured to your liking, too.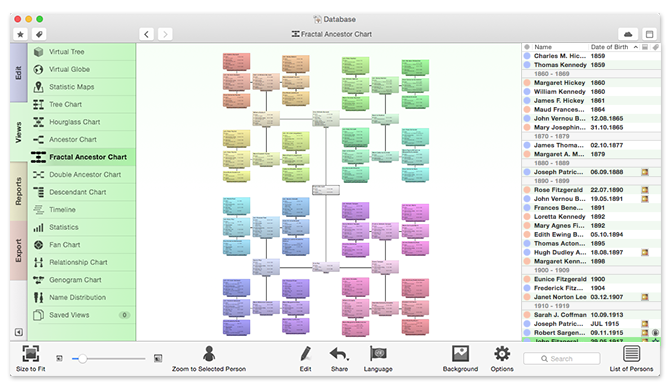 MacFamilyTree 7.6 is a free update for all customers of MacFamilyTree 7 and can be downloaded or updated at the Mac App Store. For new customers MacFamilyTree 7.6 is offered
for US$49.99
. Same applies to MobileFamilyTree 7.6, which is a free update for all MobileFamilyTree 7 customers and
US$14.99 for new customers
.