My family tree is only available on one device – what can I do?
If you can see your tree on just one device, you probably uploaded it to CloudTree. Only devices which CloudTree access can open your tree then. Please note that macOS 10.12 Sierra or iOS 10 is required to use CloudTree.

In case one of your Macs or iOS devices still run an older version of iOS or OS X, CloudTree is not available. Given the scenario that you migrated your tree to CloudTree on a device running the latest OS version, the only way is to revert this step.

How to move my tree from CloudTree back to iCloud Drive?

Please open your tree, then delete it from CloudTree. To do so, please click on the CloudTree symbol in the upper right corner and select "Delete from CloudTree".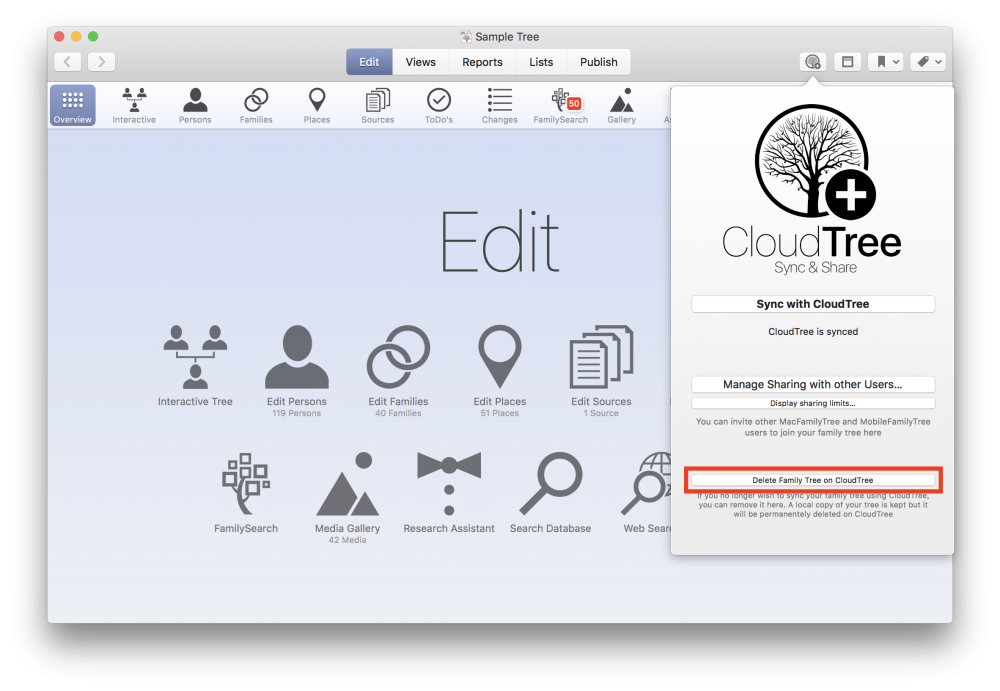 Don't worry, the local copy of your family tree will stay untouched and you can continue to work with it. In order to upload your tree to iCloud Drive and make it accessible for devices running an older OS version, please click on the Cloud symbol again, then chose "Move to iCloud Drive".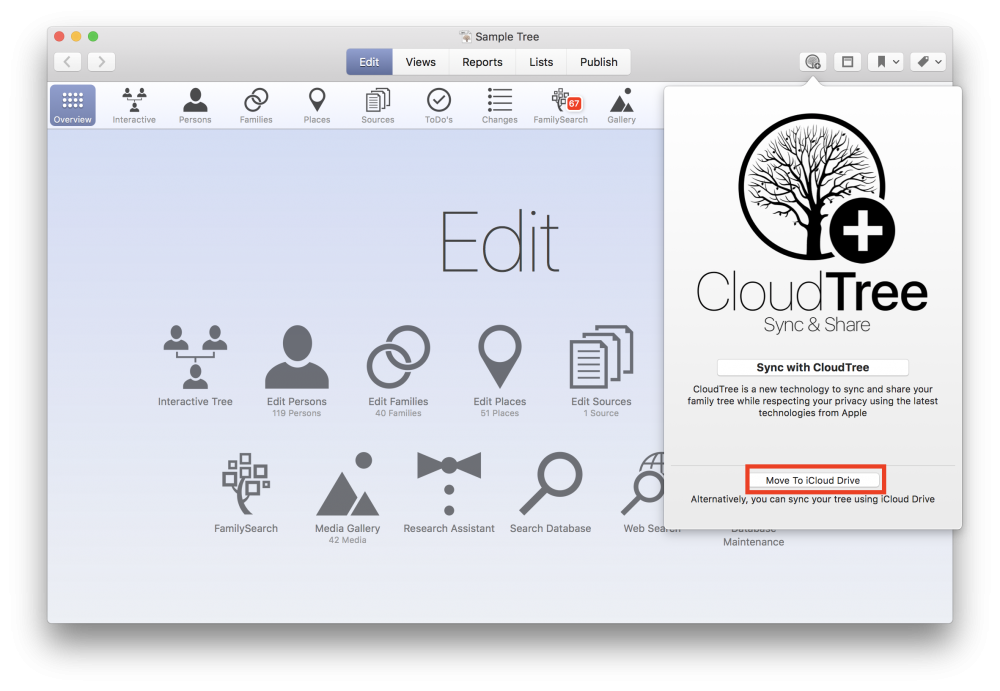 Your tree is going to be uploaded to iCloud Drive, which can take some time – depending on file size and speed of your internet connection. After the upload is finished, the tree will be available again on older devices.